Espen Treider hadde besøk av Doug Kee og familien fra USA. Doug rodde i sin ungdom og ville gjerne ut i båt. Espen tok han med til Ormsund og ut i båt.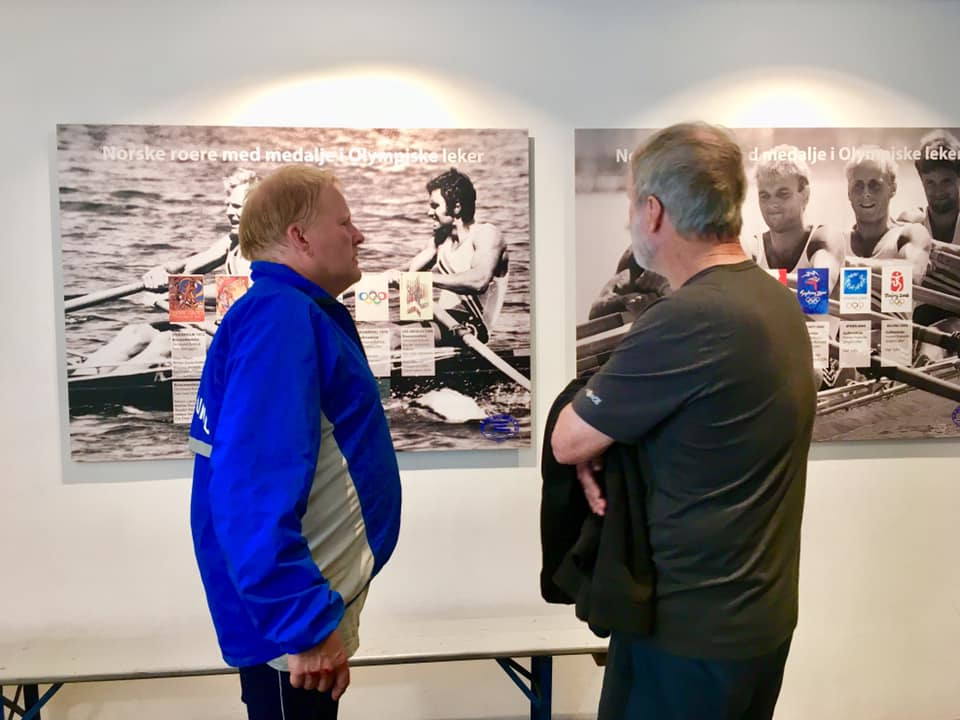 Han postet dette på sin Facebook side:
Before we went to Norway Alika had mentioned that the uncle they shared the house with belonged to a rowing club, and since I had rowed in college we should go rowing with him. When I met and talked to Uncle Espen I quickly realized "belonging to a rowing club" was a bit different than rowing in college. Espen and the guys he rows with, who are not that much younger than me, had been rowing since they were 10 years old and still rowed 3 to 5 days a week, 52 weeks a year. They competed in masters races all over Europe. 
When we went to the boat house I saw the sign stating that the club was established in 1883. They have sent several boats to the Olympics, the first in 1908. Their current members include 6 world champions along with several national and European champions. While checking out the boathouse I met Alf Hansen, 4 time Olympian, a gold in 1976 and a silver in 1988. In the World Championships 4 golds, 3 silvers, and 2 bronze. He still rows most everyday. I think I walked around with my mouth agape, needless to say it was awesome. 
Alika had never been in a shell and I hadn't been in a scull (2 oars for each rower) in forever, so Alika and I rowed around in a training double scull while Aspen and his friends went out in a quadruple scull (they really looked good). It was great ?. We rowed around for about a half hour or so and lived to tell about it. Definitely a highlight of the trip.